Want to get your business found online by more customers?
Being visible online is more important now than ever for all businesses. Showing up in Google search results for specific keywords that your customers are using is crucial to the growth of your business.
Get found online with search engine optimisation (SEO)
Does your website rank well for the relevant keywords that your customers use to find you when searching on the Internet? SEO can generate thousands of visitors to your website with no advertising expenses involved.
Keeping your website updated with consistent blogs, new content and photography is a great way to bring relevant traffic to your website.
Maintaining a healthy website with few errors and that is easy to use is also important for SEO. These are all part of the successful SEO strategies we implement for our clients.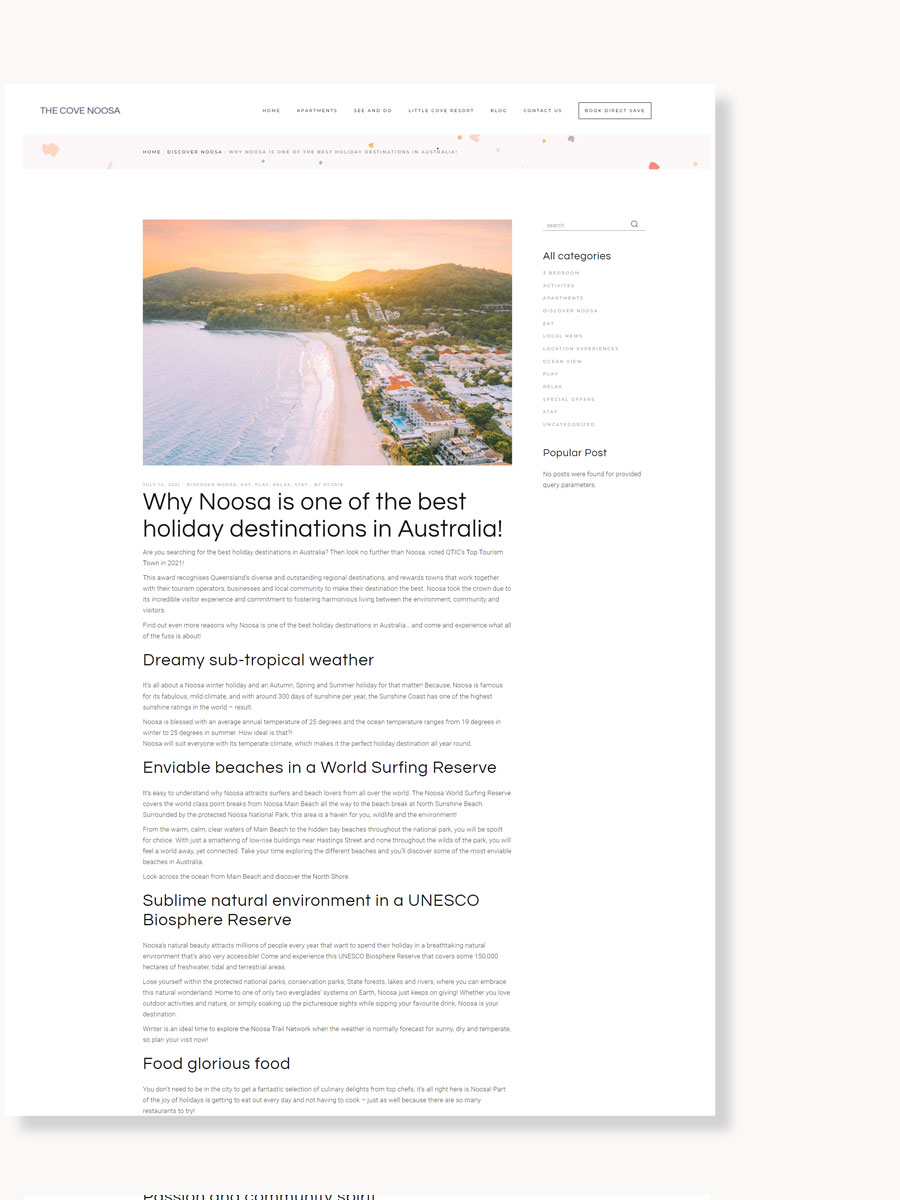 Engage your customers with expert copywriting
Content is king and good copywriting is at the centre of every successful digital marketing campaign.
Copywriting in digital marketing is communicating with your customers in the most creative, clever, and clear way possible. Whether it be for email marketing campaigns, website content and SEO, advertising, social media, print and signage production, it is critical to get it right.
Effective copywriting is engaging and persuasive, written to suit your target audience and communication purpose. Let's talk about what copywriting and content writing is needed to help meet your business marketing objectives.
Read more articles about SEO and Copywriting