Instagram Advertising
Instagram advertising is one of the most powerful ways to grow and scale your brand.
With over 9 million monthly users, that's a huge opportunity to profit from your posts!
HOW MUCH SHOULD I EXPECT TO PAY ON AD SPEND? +
We can tailor a campaign around your budget. It is important to understand that the more advertising money you have available to spend, the quicker you will see the results as your ad will be shown to a greater number of people. It also depends on the campaign setup. As a general rule, for each campaign, we would suggest a very minimum of $15 per day per advertising channel. We would also highly recommend running each campaign for a minimum of 4 weeks to allow the algorithm to work. Any less than this will not yield any meaningful results. Campaigns work the best when a long term strategy is in place to fully optimise your ad spend. 
How do I know what imagery and ad copy gets the best results? +
The simple answer to this is  you need to test a range of factors before you can understand what works, and what doesn't. There are many factors to consider when crafting a good campaign. We run initial tests on age, gender, location, interests, short ad copy, long ad copy, imagery, type of ad format (carousel, image, video) and many more to find the sweet spot so that you get the best results for your ad spend.  
Instagram advertising vs. Facebook? +
The effectiveness of advertising on Instagram and Facebook varies depending on your specific target audience. Each platform offers unique advantages. Running identical ad campaigns simultaneously on both platforms can yield different outcomes, influenced by factors such as content, audience demographics, and business objectives. Our team of experts is well-equipped to assist you in making the right choice.
How do we measure the success of Social Media marketing? +
Measuring social media marketing success involves tracking and analysing key metrics to evaluate the effectiveness of your social media efforts. The specific metrics we choose to focus on will depend on your goals and objectives. Commonly the metrics we track include:
Engagement rate
Cost per Click (CPC)
Cost per Acquisition (CPA)
Click-through rate (CTR)
Return on Ads Spend (ROAS)
What is Facebook Pixel? +
The effectiveness of Facebook Advertising relies on the metrics and insights gathered from it. To facilitate this, Facebook pixel is a small code snippet that can be added to your website. By implementing Facebook pixel, the platform can track user behaviour and categorise them as website visitors. This valuable information can be utilised for remarketing purposes in the future. Having Facebook pixel installed enables you to assess the performance of your campaigns, ad sets, and creatives. It empowers you to review the data and gain insights, facilitating the development of improved strategies for optimisation and audience targeting.
Why Choose Instagram Advertising?
If your goal is to increase brand visibility, encourage customer engagement and loyalty, or drive online inquiries, leads, and sales, Instagram emerges as a cost-effective platform for digital advertising. What else does it offer?
Instagram ads specialists
Instagram Ads offer digital marketers unparalleled targeting capabilities, enabling them to engage with a vast user base of over two billion individuals.
This precise targeting empowers marketers to deliver personalised messages to their desired audience at every stage of the customer journey.
Our team of professionals is dedicated to understanding your business and target audience, tailoring our approach to meet your specific needs.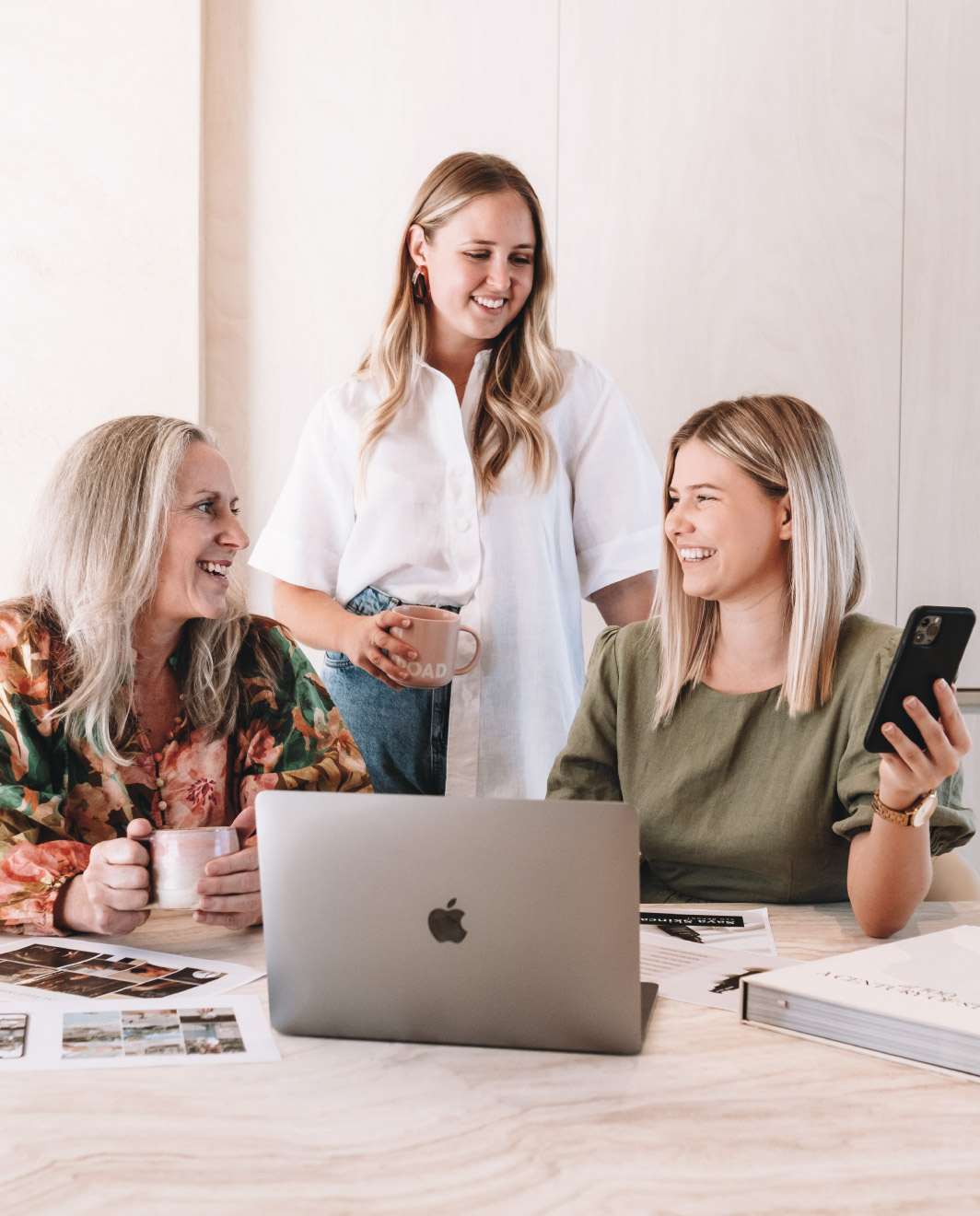 What is our Instagram Advertising proccess?
Our team collaborates closely with you to design personalised campaigns that are tailored to your advertising budget and objectives. Here is an overview of our tailored process:
Discovery: Define Budget & Goals
During this phase, our primary focus is to gain comprehensive knowledge about your business. This will enable us to identify and understand your social media goals and objectives. By defining what success means to you and your business, we can establish clear benchmarks and outcomes to strive for.
Set Up Proccess
Our Instagram set up process includes connecting a Facebook Pixel to ensure we can track conversions and optimise your campaigns based on the data collected. We also set up a Facebook Ads Manager prior to starting on our creatives. If this is already set up, we will jump in and check everything is correct.
Build a Strategy
Based on the goals identified during the discovery phase, we will develop a comprehensive strategy. This strategy will encompass various key activities, including audience targeting, allocation of budget, selection of platforms and channels, creation of marketing funnels, and defining project milestones. These elements will form the foundation of our approach to achieve the desired outcomes.
Build a Campaign
We will provide support in designing and creating social assets, including visuals and written content, that align with your brand and campaign goals. Additionally, we will handle the technical implementation and creation of the campaign across the selected ad platform(s). Our expertise will ensure a seamless execution of your advertising campaign.
Review & Going Live
Before any campaign goes live, it undergoes a thorough approval process to guarantee adherence to various critical factors, including creative elements, tone of voice, and branding guidelines. This review ensures that the campaign aligns perfectly with your brand's identity, messaging and goals.
A/B Testing
From here , we will get to work on A/B split tests and assess what creative assets work best. This allows us to identify what resonates best with your audience and optimise your campaigns accordingly.
Optimising & Recommending
Once your ads are running, we closely monitor their performance using the metrics provided by Facebook Ads Manager. We use key performance indicators (KPIs) such as reach, engagement, click-through rates, and conversions. Based on the data, we make necessary optimisations to improve the effectiveness of your ads.