Meet our team of creative thinkers & doers
Our digital marketing agency is based on the Sunshine Coast.
Success Marketing is made up of a devoted team of marketing specialists who blend technology, business experience and creative talent to solve a wide range of issues and achieve spectacular results for our clients.
Our Sunshine Coast digital media agency helps Sunshine Coast, Noosa and national businesses grow.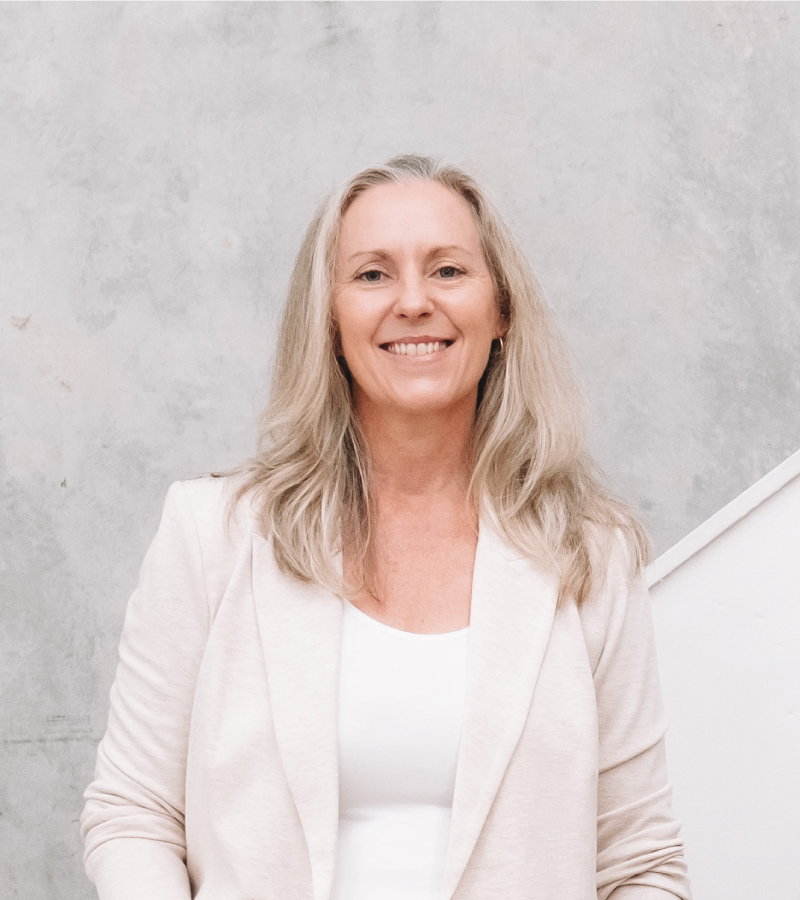 Annette Locchi
Marketing Manager
With 15+ years of professional experience in website design and digital marketing. With a unique blend of creative vision and business sense, Annette is a results-driven Marketing professional.
Annette thrives on leaving customers feeling informed, educated and empowered to grow their businesses. She is  driven to inspire and brainstorm fresh ideas, manage deliverables, captivate the target market, and help companies stay fresh and competitive.
Powered by a metrics-driven mindset, Annette is experienced in Digital Marketing & Marketing Communication, Website Development, Analytics, Mapping Channel Funnels, Optimisation, Social Media campaigns and driving marketing activities from strategy planning to project closures.
Annette has a natural eye for design and a drive to inspire dynamic ideas that connect with all types of audiences. She is passionate about defining and articulating that brand story and implementing integrated marketing plans that companies can adopt to maximise their reach.
Len Costantini
Marketing Director
Len is an accomplished marketing director with over 30 years' industry experience – a brand manager and leader within a diversified digital marketing team.
He has held management positions in the private, government and semi-government sectors across policy, commercial, marketing, events and tourism portfolios.
As a storyteller, Len enjoys taking creative pathways to solving old problems. And he gets real joy from working with other small business owners to cut through the usual marketing waffle and get real results.
Len believes 'digital smarts' is important, but that it's not enough unless there's substance behind brand stories, along with purpose and a clear understanding of what drives a brand and sets it apart.
He loves helping clients get the right balance between brand, purpose, message, data and technology to nurture their success.
Emily Lynch
Marketing Team Leader
Em is an energetic digital marketer with specialist skills in Graphic Design, Social Media Advertising and Google Advertising.
With a Bachelor's Degree in Marketing from Queensland University of Technology, Em brings a Millennials' perspective and expertise to an array of digital marketing platforms and activities across multiple industries.
She understands what is needed to capture a customer's attention and how best to drive leads in the digital age. Em has honed her skills over the last eight years working with a variety of industries and brands, from food and beverage and construction clients to retail and accommodation businesses.
She is passionate about producing beautifully designed advertising and uses data to optimise and improve her client's campaigns.
Em also loves training small business owners in different areas of marketing to equip them with the skills they need to stand out from the crowd and grow their business.
Lily Scott
Marketing Coordinator
Lily is a passionate digital marketer with skills in copywriting and content, organic social media, SEO and email marketing. Her personable approach and positive attitude are what makes her an integral part of our digital marketing team.
After completing a Bachelor of Marketing, minoring in Event Management, Tourism, and Fashion at the University of the Sunshine Coast, Lily expanded her experience working in-house as a digital marketing coordinator. Lily offers a youthful perspective and relishes in the ever-changing pace of the digital marketing world.
With a background in the retail and event management industries, Lily's past marketing experience has given her a wealth of knowledge to define unique content strategies, which drives real results and achieves marketing goals.
Our clients benefit from her ability to help businesses grow through strategic planning and effective content execution.
We're guided by a few core beliefs
one.
Clear communication
We know the frustration that bad communication can cause. Therefore, we'll tell you what's been done, what we're doing, what you need to do, and when we all need to do things by.
two.
Team players
We'll proactively work closely with you, your team and any stakeholders, so that everyone's on the same page. We know that effective team players win.
three.
Specialist experience
We're boutique marketing specialists, and every member of the team focuses on the services that they have expertise in. Providing you with quality marketing solutions.
four.
Care about results
As business owners ourselves, we care about your return on investment (ROI). We'll do everything possible to get the best outcomes for your business.
five.
Business focused
Our services are highly focused on digital marketing solutions that will deliver your marketing needs. We'll treat your business like we treat our own.
six.
Quick turn around
We know how important fast timing can be to keep things moving. Therefore, we plan our time and meet our deadlines, so that you can too.
seven.
Highly responsive
We're used to business requirements changing, so we're highly responsive to your needs. We'll revise your strategies or campaigns to align with any changes.
eight.
Transparent 
We know the importance of transparency in relationships. This is why our relationships are built on trust. We've got each other's backs and we've got yours.
nine.
Support local business
Locals supporting locals. We are committed to helping our local businesses which in term supports local families, friends and neighbours.