Google Advertising
We understand that getting a high return on investment (ROI) is a priority for you.
Our Google Ads management is results-driven and crafted to resonate with your target audience.
Our focus is on getting you new customers, not just clicks!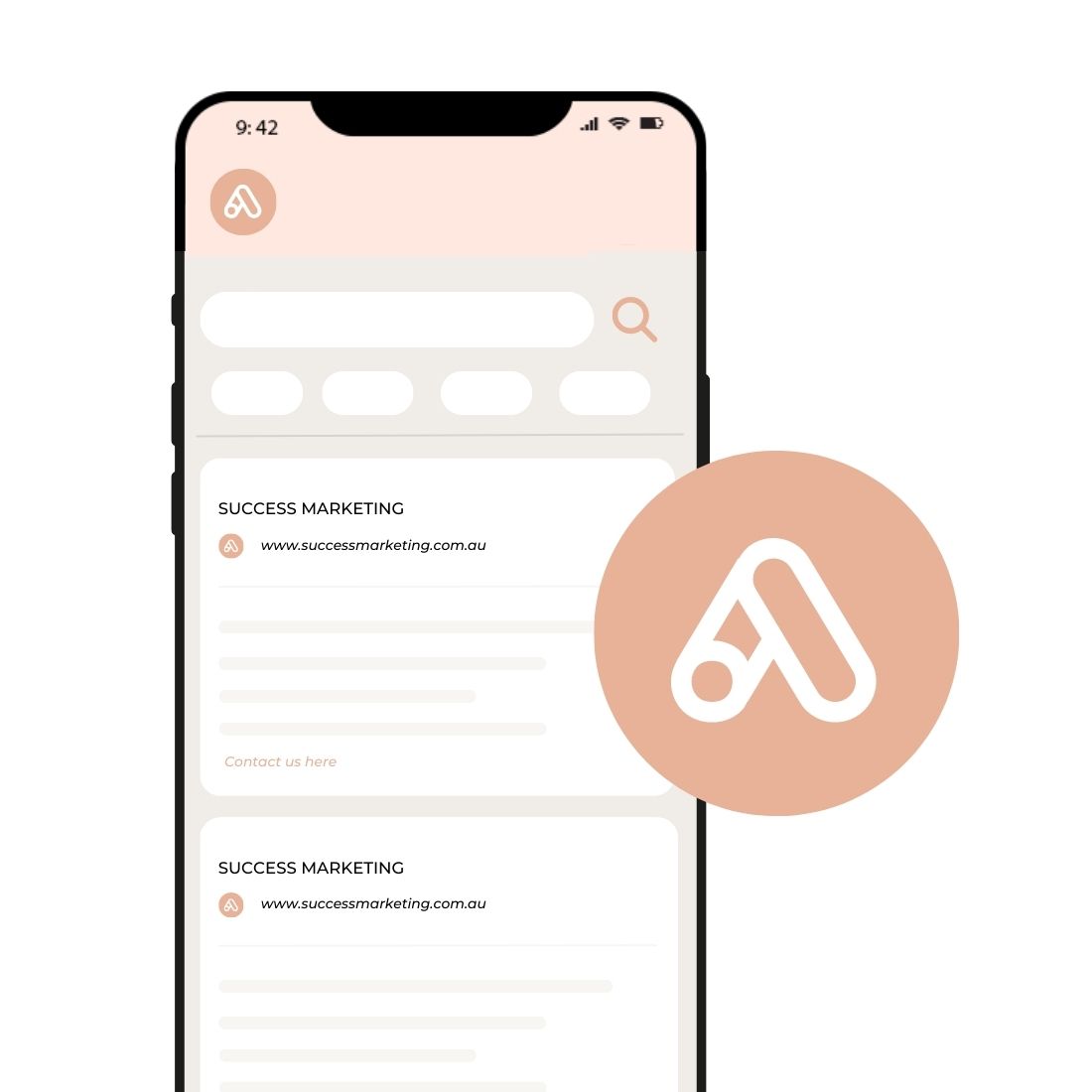 Why Choose Google Advertising?
When it comes to increasing brand visibility, encouraging customer engagement and loyalty, and driving online inquiries, leads, and sales, Google Ads proves to be a the most powerful.
HOW MUCH DOES GOOGLE ADS COSTS? +
The cost of Google Ads can vary depending on several factors, and there is no definitive answer. To get a more accurate estimate for your Google Ads account, consider the following variables:
Budget and Ad Spend: Determine how much you are willing to allocate to your advertising campaign.

Campaign Duration: Decide how long you want your campaign to run.

Google Remarketing: Consider whether you will be running remarketing campaigns on the Google Display Network.

Competitors' Spending: Research what your competitors are investing in their Google Ads campaigns.

Campaign Objective: Define your goal, such as selling a product or raising brand awareness.
It's important to note that Google Ads operates on an auction-based system, where you only pay for clicks. This means that there are strategies to make it affordable for any budget. However, it's crucial to monitor performance and ensure that your campaign is generating a positive return on investment (ROI). Adjustments may be necessary to optimise your campaign and achieve profitability.
We can tailor a campaign around your budget. It also depends on the campaign setup. We also highly recommend running each campaign for a minimum of 12 weeks to allow the algorithm to work. Any less than this will not yield any meaningful results. Campaigns work the best when a long term strategy is in place to fully optimise your ad spend.  
How do Google ads work? +
Google Ads is an online platform that operates on a pay-per-click (PPC) model, allowing businesses to create and distribute targeted paid advertisements. Whether your goal is to increase website traffic and brand awareness or drive product and service sales, Google Ads ensures that your ads reach potential customers at the precise moment they show interest in your offerings.
The process is automated and works on an auction system. When users search for specific keywords or phrases, businesses compete to have their ads displayed prominently. The advantage of this system is that you only pay when someone clicks on your ad, and there is no minimum spending commitment. You have full control over your ad campaign, including ad text, settings, budget, and keywords. Once you set up your campaign, Google Ads or an agency will handle the execution and management for you, ensuring your ads are shown to the right audience.
What are some Google Ads Statistics? +
70% of Australian shoppers, engage with Google in some way before making a purchase.
Additionally, a considerable 33% of shoppers opt for their second-choice brand simply because it appears first in Google Search results.
Utilising Google Ads provides businesses with the quickest route to reach prospective customers who are prepared to make a purchase, making it an effective tool for acquiring new customers.
Google Ads Vs. facebook Ads +
When considering audience targeting, brands need to evaluate the pros and cons of two prominent Pay-Per-Click (PPC) advertising platforms: Google and Facebook. Google excels at reaching audiences actively searching for specific services or products, while Facebook provides a valuable opportunity to engage with potential consumers who may not have previously been aware of your brand. By leveraging both channels through PPC campaigns, businesses can effectively reach customers with customised content, regardless of whether they are online or offline.
How Long does it take for Google Ads to work? +
Timelines can vary for each business. Drawing on our extensive experience in managing ad campaigns for small businesses and enterprises, we typically recommend:
Allowing at least 6 months for a Google Ads campaign to mature
Allocating 6 to 12 months for developing a robust PPC campaign
Yes, it may seem like a long time—12 months!
But the outcomes are truly worth it.
Google Ads is renowned for being the most cost-effective advertising method for businesses of all sizes, ranging from small local shops to global enterprises. According to Google, on average, businesses generate $2 in revenue for every $1 spent on Google Ads. 
Why does it take so long to work? +
The time it takes for a PPC (Pay-Per-Click) campaign to deliver results is primarily due to the absence of initial data or performance history. When you start a PPC campaign, there is limited information available for ad networks to evaluate the quality and relevance of your ads. This evaluation directly impacts how frequently your ads are displayed to users. As your campaign gathers more data, ad metrics can change, and the platforms can better understand your ads' performance.
In essence, the more data your ad campaigns generate, the more opportunities you have to refine your targeting, keyword selection, and bidding strategies. Additionally, as your ads accumulate impressions and clicks, the ad networks develop a more accurate performance score, which can enhance your ads' competitiveness in ad auctions.
Our Google Advertising proccess?
Our team works closely with you to create customised campaigns that align with your advertising budget and objectives.  Here is an outline of our tailored process: 
Discovery: Define Budget & Goals
During this phase, our primary focus is to gain comprehensive knowledge about your business. This will enable us to identify and understand your business goals and objectives. By defining what success means to you and your business, we can establish clear benchmarks and outcomes to strive for.
Set Up Proccess
Our Google set up process includes connecting a our google analytics and tag manager to ensure we can track conversions and optimise your campaigns based on the data collected. We also set up a Google Ads Manager prior to starting on our campaigns. If this is already set up, we will jump in and check everything is correct.
Build a Strategy
Working collaboratively, we will establish an effective strategy aligned with the latest industry best practices, ensuring that you gain a competitive advantage without straining your monthly marketing budget. In addition, we can explore other facets of PPC management that may be suitable for your business. Together, we'll create a comprehensive plan to maximise your online presence and drive optimal results.
Build a Campaign
We will handle the technical implementation and creation of the campaign across the platform. Our expertise will ensure a seamless execution of your advertising campaign. Whilst optimising is great for ads - in the initial 14 days of a campaign, optimising can be counterproductive as it is still in it's 'learning phase.'
Testing
Following the initial 'learning phase' we keep an eye on and test your campaigns alongside your competitors' activity to deliver response strategies to keep your campaign on top and your costs in control. This testing phase lasts for 8-12 weeks.
Optimising & Recommending
Once your ads are running, we closely monitor their performance using the metrics provided by Google Ads Manager. Based on the data, we make necessary optimisations to improve the effectiveness of your ads.