Our Services
Success Digital Marketing is a contemporary agency located on the Sunshine Coast, specialising in branding, web design, marketing strategies, digital advertising, and more. Explore our services below!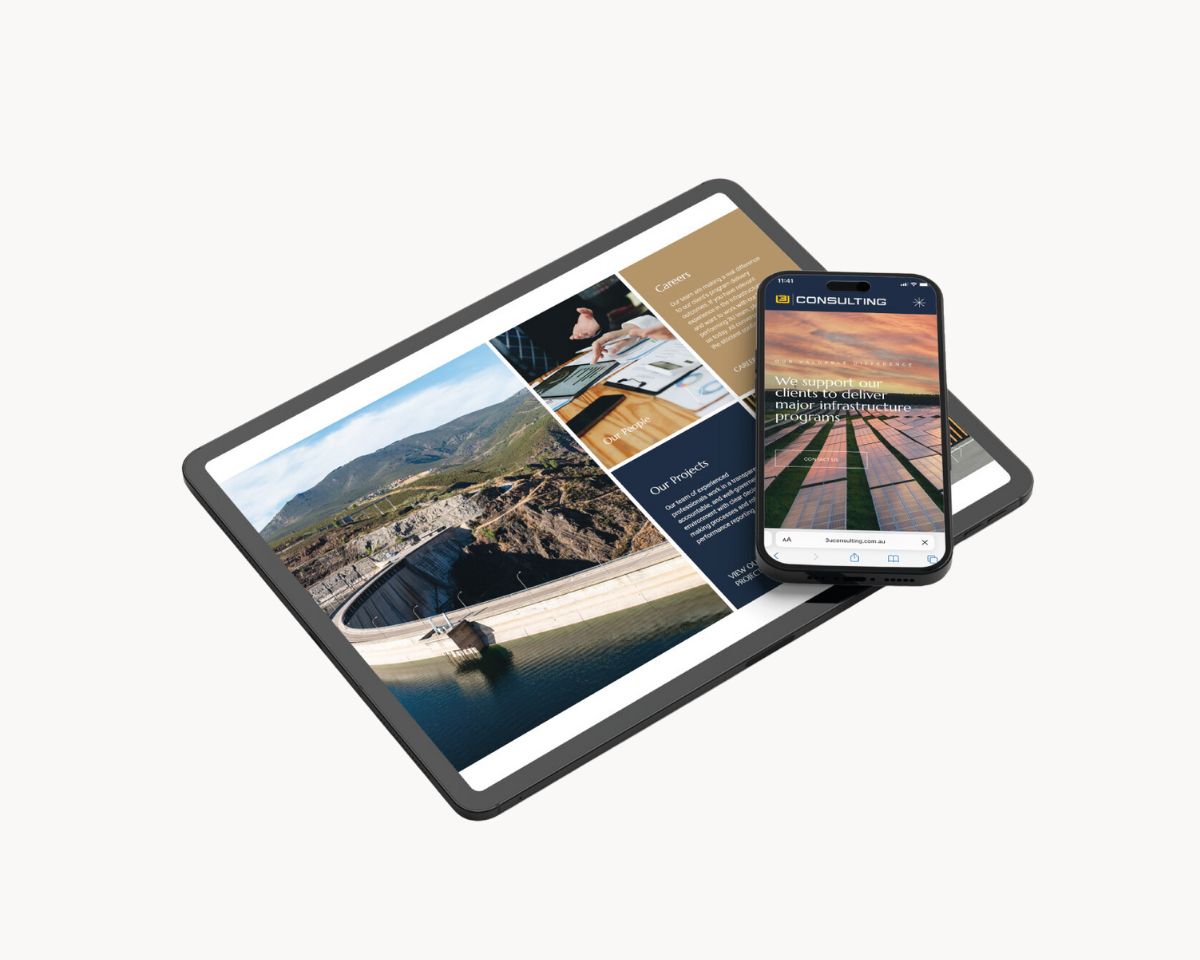 Web Design
Experience our simple, no fuss web design process and get a professional WordPress website tailored just for you.
Our web design and website development services include:
Hosting & Maintenance Set-Up
WordPress Specialists
Redesigns for Shopify, Squarespace, and Wix
Portfolio, E-commerce & Accommodation Sites
Fonts, Colors, and Visual Icons
Branded Copywriting
Full SEO Optimisation
Free Anti-Spam Software
Free Performance Tools
Twice Daily Automated Backups
Analytics Integration
Mobile Responsive Design
& more
Social Media Advertising
Paid digital advertising is one of the most powerful, cost effective ways to grow and scale your business.
Why? It's one of the most highly targeted forms of advertising.
Our social media advertising services include:
Instagram advertising (Meta)
Facebook advertising (Meta)
Pinterest Advertising
Remarketing Advertising
Lead Gen Advertising
Lookalike Audience Advertising
Google Advertising
We understand that getting a high return on investment (ROI) is a priority for you.
Our Google Ads management is results-driven and crafted to resonate with your target audience.
Our Google advertising services include:
Search Network (paid search)
Display Network (placement or remarketing ads)
Video Network (YouTube ads)
Shopping Network (shopping ads)
Universal App Campaigns (which can appear on Search, Display or Video)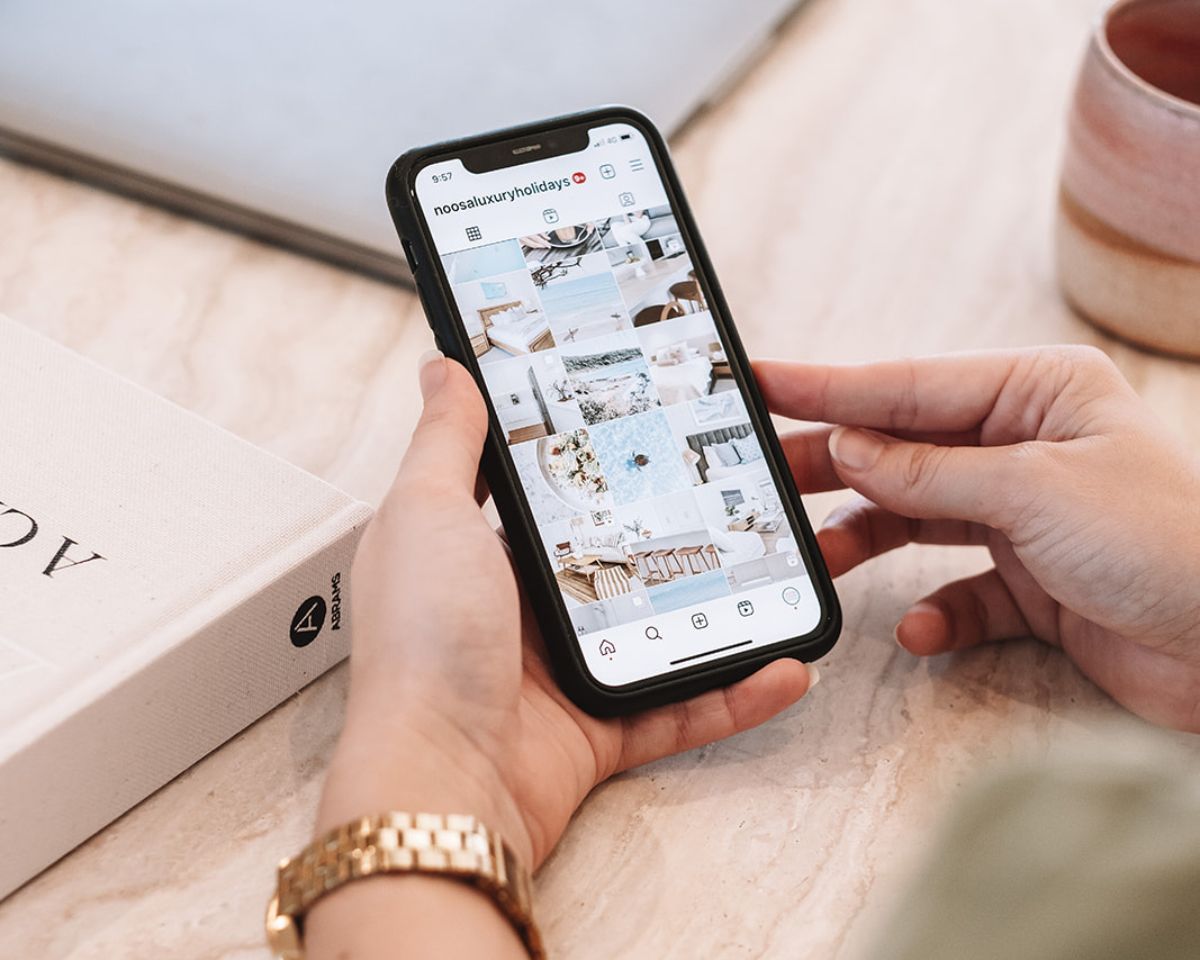 Social Media Management
Experience our simple, no fuss social media management process and get social media content created to nurture your community and build brand awareness.
Our organic social media services include full management: 
Content Creation
Posting on multiple platforms
Community management & Interaction
Reporting & Analytics
Or our other social media services include:
Complete Social Media Content Strategy
One-on-one Social Media Training
Group Social Media Workshops for your team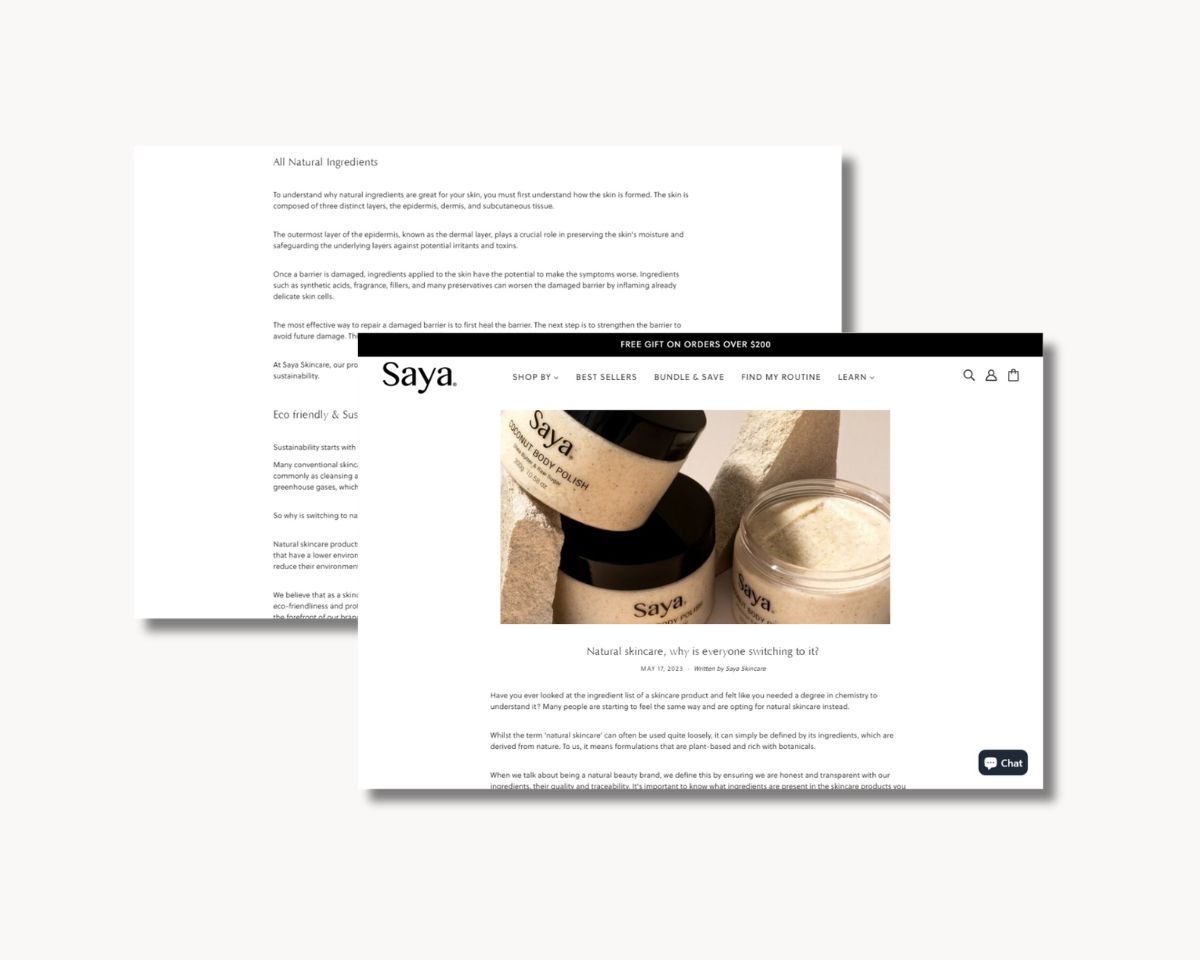 Search Engine Optimisation
Does your website rank on the first page on Google for the relevant keywords that your customers use to find your service? If not, you are probably losing potential clients to your competitors...
Our SEO services are based on three packages: Essential, Competitive and Corporate
The type of SEO services within these packages include:
Initial SEO Reports

Complimentary Initial Site Audit
Keyword Research
Blog Strategy
Complete SEO Strategy

SEO content written blogs
Sourcing High Authority Backlinks
On-page Optimisation
Technical SEO
Optimised Google My Business listing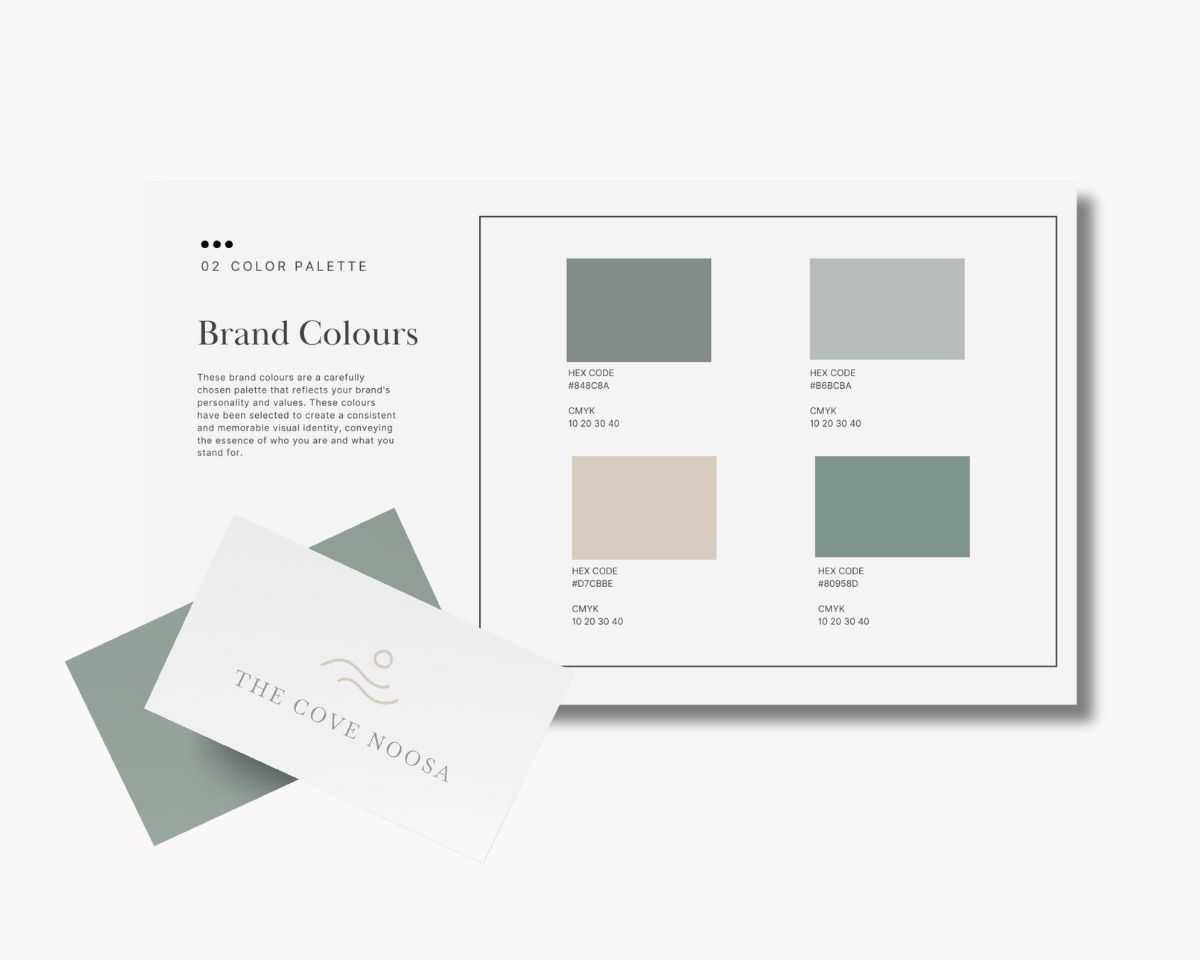 Branding & Design
We want your branding to be more than just beautiful; we want it to win hearts and change minds.
Our branding services include:
Logo Design
Typography
Tones + Themes
Symbols + Messaging
Tone Of Voice
Style Guidelines
Our design services include:
Print & Digital Marketing Collateral
Posters, Flyers & Banners
Websites + Email Marketing Templates
Social Content Templates
Magazine Ads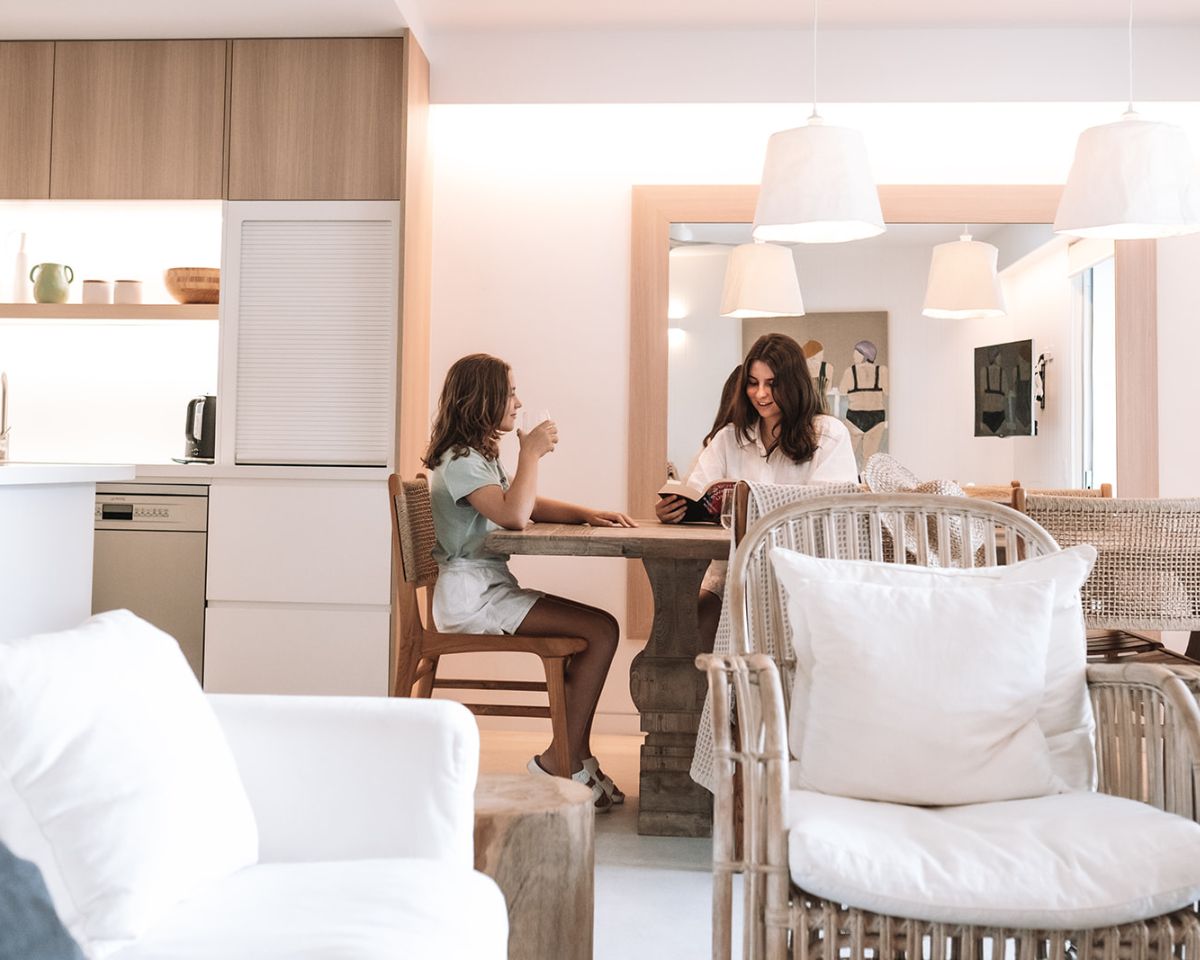 Photography & Video
We specialise in in creating high-quality, brand-specific visual content for various purposes.
Our team excels in art direction, photography, videography, and graphic design, delivering dynamic visuals that authentically represent the brand's essence and messaging.
We create visual content for:
Website 
Print Media
Social Media & Advertising 
& More
Our work includes but not limited to: 
Lifestyle photography for fashion, food, accommodation providers, resorts and property developers. 
Professional / Headshot Photography for companies
Accommodation & Property Photography 
Videography production for resorts, property developers, accommodation, fashion and more.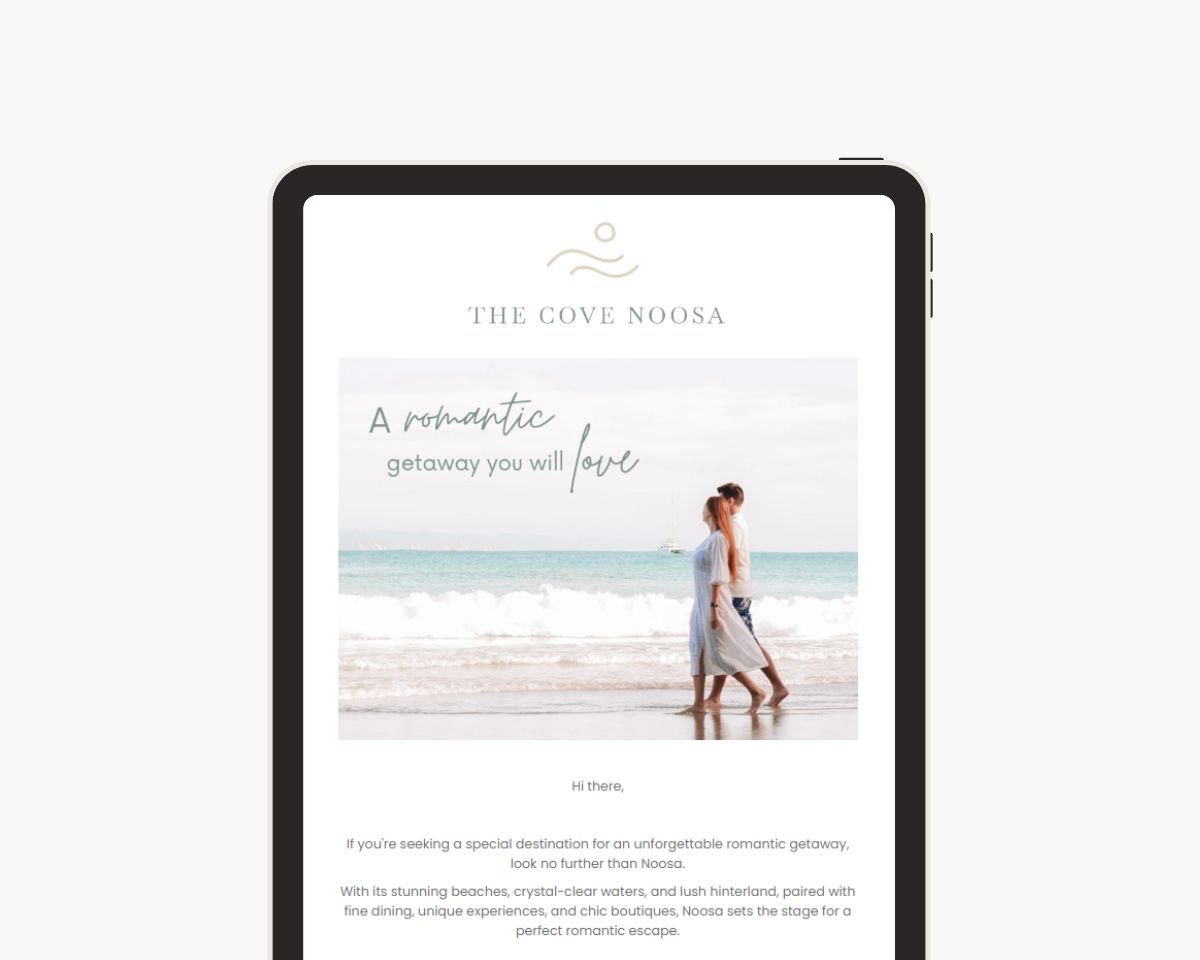 Email Marketing
Staying in touch with existing customers through email marketing can be an effective way to nurture loyalty, repeat business and referrals.
Our email marketing services include: 
Email Platform setup & optimisation 
Customised email design 
Audience Segmentation 
Email scheduling, sending & delivery
A/B Testing
Email Automation Projects
Database and Audience Management 
  Monthly Email Campaigns
Want a more 'hands on' approach to your marketing?
Join us for our digital marketing group workshops in the Sunshine Coast or sign up for a one-on-one training session online or in person! Learn more below!
Group Workshops
Are you wanting to advance your skills in digital marketing for your business? 
Our workshops will provide you with the know-how and the essential tools to get maximum results – new customers, more money and stand out from the crowd!
Our group workshops include:
Canva Basics
Learn Instagram to boost your Business
Create your social media content strategy
Build a WordPress Website
Tips and tricks to drive potential customers (SEO)
Your Leading Digital Marketing Agency on the Sunshine Coast