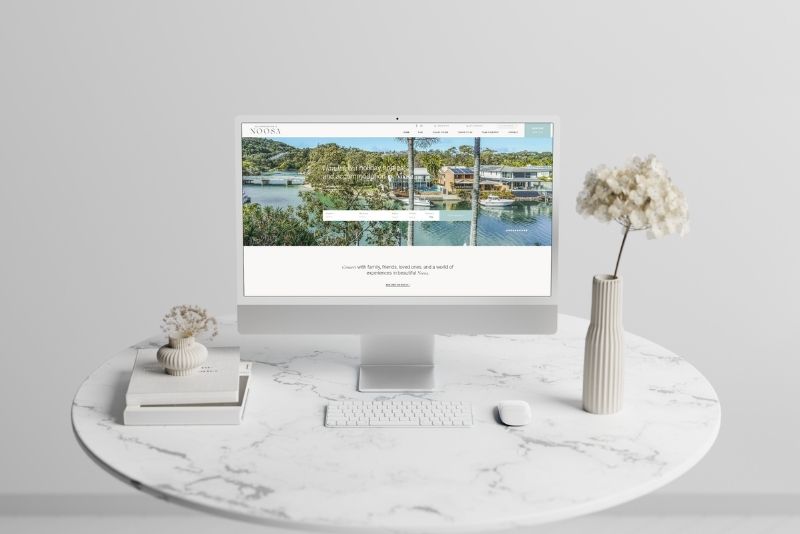 Why we love Word Press as a Noosa digital marketing agency
Why do we love Word Press as a Noosa digital marketing agency?  We love building and managing Word Press websites for our clients because we believe they offer the best website solutions for small business.
Success Marketing is adept at managing numerous website platforms, but if we are starting from scratch, we would choose Word Press every time.
Here is why we love Word Press as a Noosa digital marketing agency. 
Why is a Word Press website ideal for small business?
To answer this question, it is important to understand what a website Content Management System (CMS) is.
A CMS manages the creation, modification, and presentation of online digital content. A CMS's function is to enable digital information including text, graphics, audio and video files, forms, and program codes.  The beauty of CMS systems is that they support multiple users at the one time, to access and interact with the digital content, services presented.  
There are numerous CMS's available, each with their own strengths and weaknesses. Some of the non-Word Press CMS's that you may have heard of include Shopify, Joomla, Drupal, Magento, Squarespace, Wix, and TYPO3 (to name a few).
So back to Word Press and why we love it. Word Press is quite simply, an all-rounder. It delivers capacity for great form in the context of flexible aesthetic design capabilities, and function in the context of user-experience and e-commerce. 
Using Word Press, we can customize our clients' websites specifically to their needs, without creating complicated code. Word Press lets us easily break-away from using templates, to create a unique design and content presentation every time.  With Word Press, we help our clients stand out from the crowd.
Most importantly, we are an agency that specializes in empowering our clients to be active and to participate, in their marketing activities, if they want to. We choose Word Press because it super-easy for our clients to use. This means they can get involved in content creation and posting, with just a little training.
We recommend the Yoast Plug-in that is easy to use and helps to make sure that blogs are well-optimised, with key words presented in a wat that are easy for search engines to find
Still not sure? Here is a quick summary of why Success Digital Marketing prefers the benefits of Word Press.
Benefits of using word press
Easy to use and you do not need to be a coding expert, letting our clients participate if they want to in their digital marketing
Themes are available that can be easily adapted and modified to present every client with their own unique website design
Constantly being updated and flexible to changing developments in best practice website design
Loads of compatible plug-ins that deliver even greater functionality.
Great capacity for high Search Engine Optimisation
Great, user-friendly blogging functionality.
Awesome mobile responsiveness.
A global network of support from within the Word Press community
No need to stick with boring, standard templates.
Our latest client website 
Success Digital Marketing is a Noosa digital marketing agency that specialises in Word Press websites.
We offer clients a full-spectrum services, marketing services, to help clients harness the benefits of best practice, integrated digital marketing.
Contact us today to discuss how we can improve the performance of your website and digital marketing.