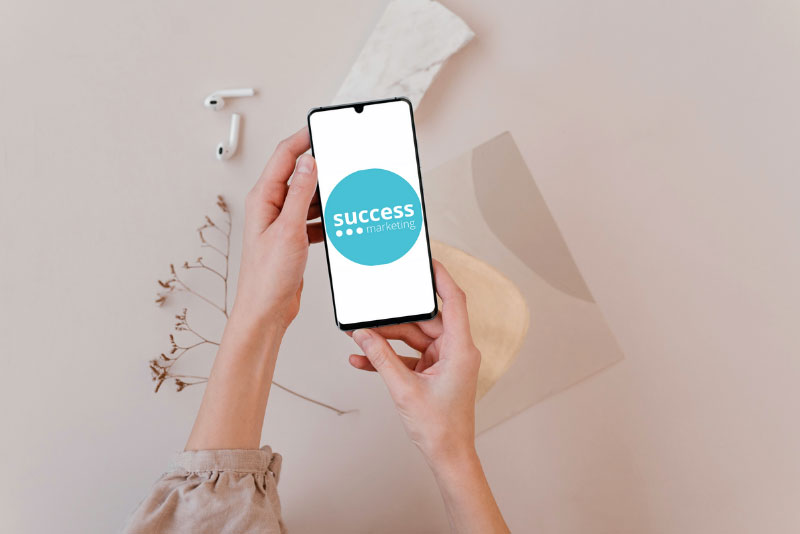 8 signs you need a web redesign for your Sunshine Coast business
Having an online presence is no longer an option for businesses – it's a requirement! Whether you are in the retail, hospitality, accommodation or a service industry, your presence online is vital to your businesses success. So, if your website isn't getting the web visits and conversions you expect, follow these 8 signs to see if your web needs a redesign for your Sunshine Coast Business.
1. Low conversion, high bounce rate
Is your website not getting the sales you expected? In simple terms, low conversion and high bounce rate means customers are interested in your product and/or service but once they go on to your website, they aren't fulfilling the sales action you want to them to complete. This could be due to one of many factors such as lack of functionality, slow loading time, lack of clever, engaging design, deemed not reputable by search engine, and more.
If you're getting customers visit your site but are not achieving conversion, it's most likely because your web needs to be redesigned. Low conversions and high bounce rates signify you have a significant web issue, which will ultimately be detrimental to your business.
2. You haven't updated your website
If your website hasn't been updated or redesigned in a few years, the answer is probably simple…your website is outdated. It's easy to get busy with other departments in your business, but websites aren't just a one-off cost you can forget about, they require maintenance and updating.
Content is what your consumers are craving – it's increasingly become a prevalent behavioural trend over the last year. Your consumers expect to see engaging and updated content, and if you aren't providing that, then you can bet your competitors are!
3. It has a low search engine ranking
A low search engine ranking basically implies that when your consumers are searching for your service or products, your website isn't coming up. Ideally, you want your website to be on the first page of Google. This requires a healthy website (no missing links or back-end errors), use of specific keywords (search terms) in Google, and strategic search engine optimisation (SEO) through copywriting. Having keyword rich content that's easy for Google to read and relevant to your customers will ensure your website starts to rank higher in Google and on other search engines. Truthfully, the majority of people don't click past the first page of search results, so if your site isn't ranking on search engine, don't expect much website traffic.
4. It has a slow load time
Have you ever gone on to a website that took too long to load? Our guess is you left it almost instantly – and we don't blame you. Slow-loading websites costs retailers over $2.6 billion in lost sales each year. You might have the most aesthetically designed website, but if your website is too slow, you may be losing future sales before your website even loads. Not only will this frustrate your customers, but this frustrates Google, as Google will prefer to rank quick-loading websites over yours. With over 47% of users expecting a maximum of 2 seconds loading time for an average website, you don't want to be left behind.
5. Your brand messaging has changed
Just like us humans, brands grow too. Over time you would expect your business to change, whether that's your services offered, overall mission or brand direction – it should be reflected on your website. If not, then it's probably time for a website redesign.
It's important to represent a consistent brand message throughout your website. From slogans, tag lines, brand voice, value proposition, and mission statement – they all reflect your brands underlying beliefs and values.
6. It isn't aesthetic
Aesthetics play a critical role in online e-commerce websites by focusing on the target audience and brand identity. 38% of people will stop engaging with a website if the content or layout is unattractive – so if that isn't enough motivation to redesign your website, we don't know what is!
The goal is to create a beautiful, functional, and user-friendly website that works for you and your customers. From font and colours to imagery and logo's, aesthetics matter. Why you ask? It truly influences a brands credibility – which is everything in a digital world.
7. It's difficult to navigate
Shopping online shouldn't have to be an unpleasant experience. Consumers want to quickly find whatever it is they are looking for, that's why they came to your site. Website navigation refers to the way a visitor will access different sections of your website. A websites usable navigation can increase the duration of visit, increase sales conversions and improve user experience.
The easier it is for Google to read your site, the better it is for your website to show up in relevant search queries. Overall, having an organised and easy-to-follow navigation for a website is incredibly beneficial and important for the overall user experience. 
8. Not mobile optimised
With Internet usage on mobile devices exceeding desktop, the need for a mobile optimised website has never been more important for businesses. Did you know 57% of internet users say they won't recommend a business with a poorly designed website on mobile? We don't blame them! In 2021 having a mobile responsive site is no longer an option, but a requirement!
Mobile compatibility is ever more valuable, with Google favouring mobile friendly websites for its search results – trust us, you want to be on Google's good side! If you just checked your website on your own mobile device and already feel frustrated, then it's time for a website redesign.
Is it time to redesign your Sunshine Coasts business web?
We love creating fresh websites and fixing up existing ones!
Book a free success marketing consultation for your Sunshine Coast business.