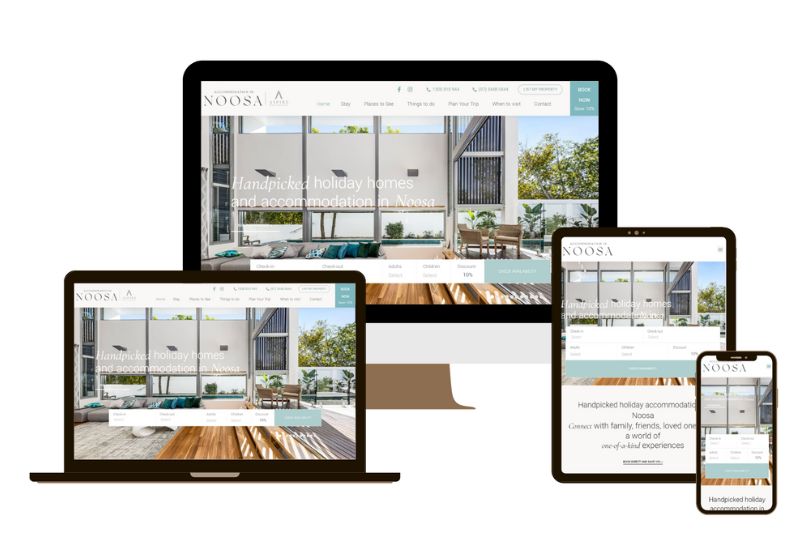 Noosa Web Design
We offer Noosa web design services to local businesses like ourselves, helping our community grow through effective web design and successful digital marketing strategies.  
Does your brand have a website?
It's 2022 and your online presence does matter. A business's online presence, regardless of the industry, can have a considerable impact on its success. Having a strong online presence is the difference of generating more revenue or simply not.
Now I know I'm not the only one to search for a service on the internet before making a purchase or action.
I need a dress  I look online to buy one.
I need to get my hair done  I look at their website for reviews and prices.
I need a plumber  I google the best one in my area.
I'm looking for lunch in my area  I hop online to search the menu and book a table.
I think you get the point.  Basically, no matter the industry, a website brings you credibility, new leads, organic traffic, positive customer journey, increased brand awareness and simply if this doesn't convince you at this point, we don't know what will!
Does your website need a refresh or redesign?
You already have a website? Awesome! Now ask yourself – is it getting website visit, have you refreshed the design in over 3 years and are you getting the conversations you want? If this is a no, it's a little indication that something isn't quite right, and I think it is time for a web refresh!
Essentially, a website refresh would typically leave your websites functionality and base code the same, but by adding some updated imagery and a new modern layout, will leave your website looking amazing.
Why choose Success Marketing for your web design Noosa?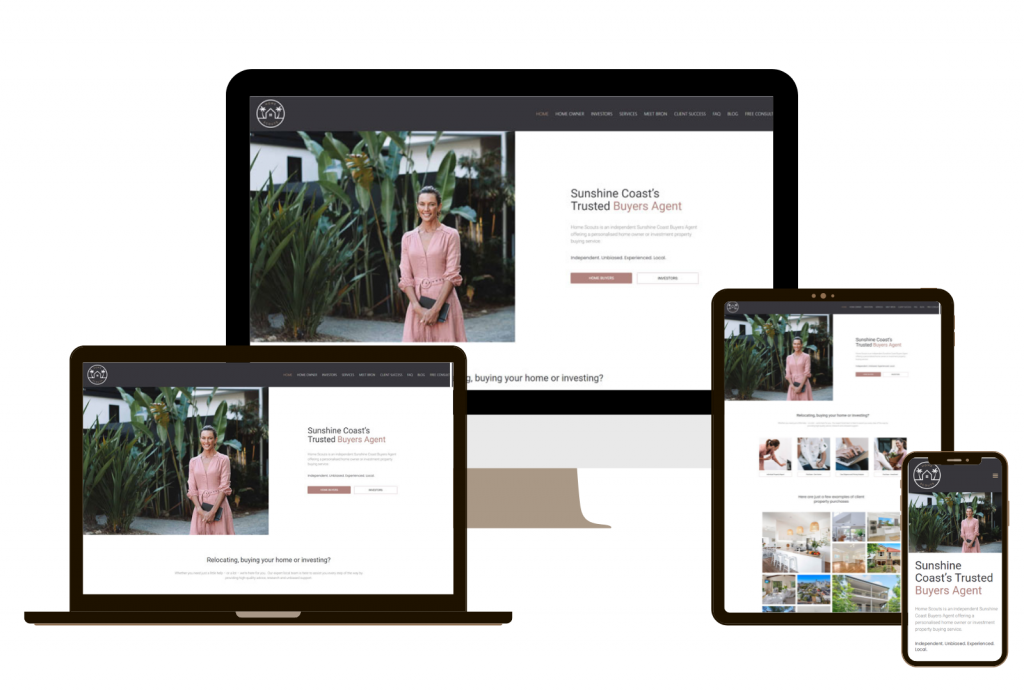 We build websites to rank on page 1 of Google
Not to brag but google kind of loves us. Why? Our websites are built for search engine optimisation (SEO.) So pretty much search engines like Google can read our websites easily through effective design, accurate use of keywords, a simple sitemap, efficient back links and well we won't bore you will our technicalities. 
All you need to know is that the first page of Google is the gateway to finding new customers, so your goal should always be positioned there.
We know the importance of mobile responsive web design
Mobile devices account for 57% of all web traffic. What does that mean? More than half of users would be searching your website on their mobile. Showcasing the importance of having a website that is responsive to any mobile or iPad, not just on your desktop.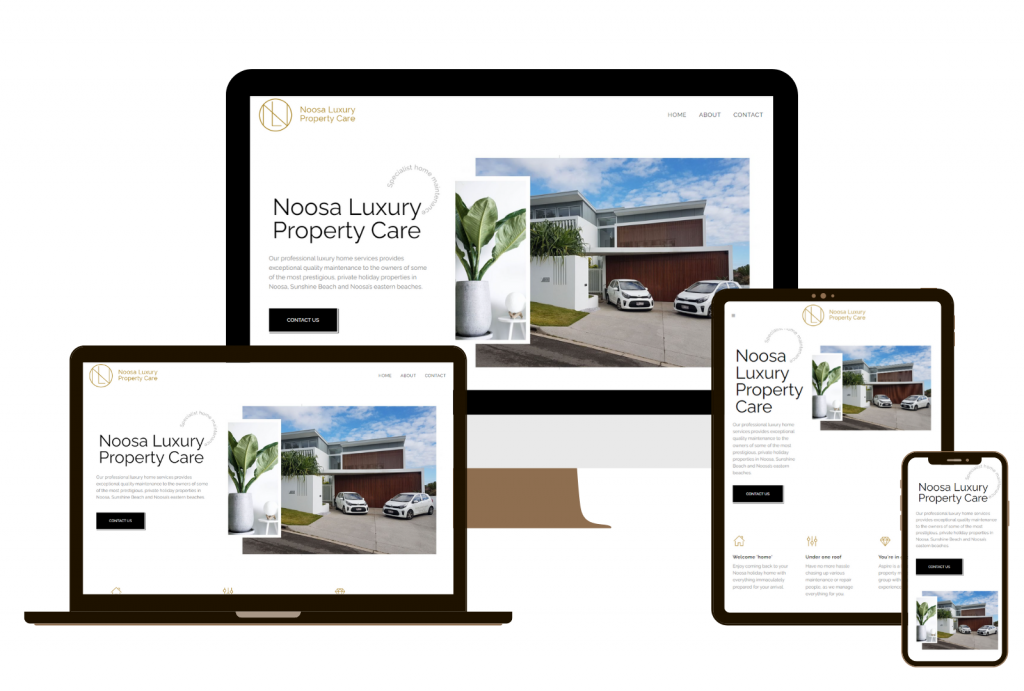 Not to mention Google prioritizes mobile responsive web design, so it just makes sense. That is why at Success Marketing we ensure our web design is has responsive design capabilities.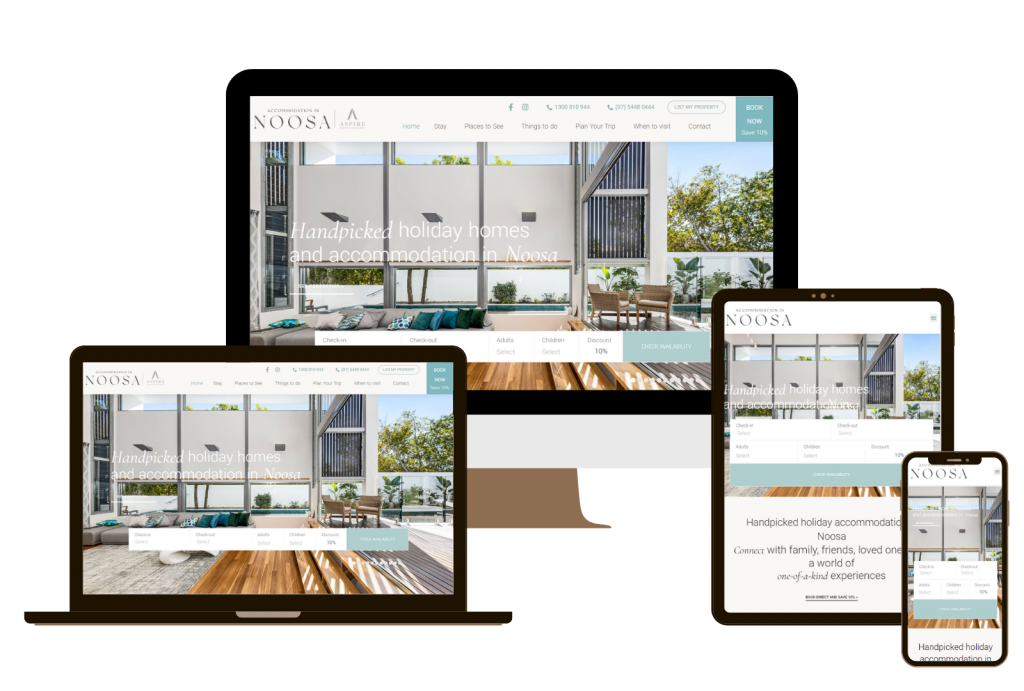 We design websites for every industry!
We design and develop websites for the tourism, accommodation, hospitality, trades, events, ecommerce and local industries in Noosa and the surrounding Sunshine Coast region. We value our clients, that is why we deliver a website that looks good, drive conversions and is functional, just as we would if it were our own business. As a locally owned company, we provide full support to our clients.
Let's design your Noosa Website!
Where to start? Let's get in contact! Then our web design process begins with conversation regarding your business goals, an understanding of your company and brand. If you are local, we would love to meet in person to gain a profound understanding of your industry, vision, and of course what you want to get out of this. If you are seeking a web refresh, we always recommend that we do a small audit on your website to help you understand the issues and of course how we can implement strategies to resolve them.